Project WISE WOMEN - for women over 50-years-old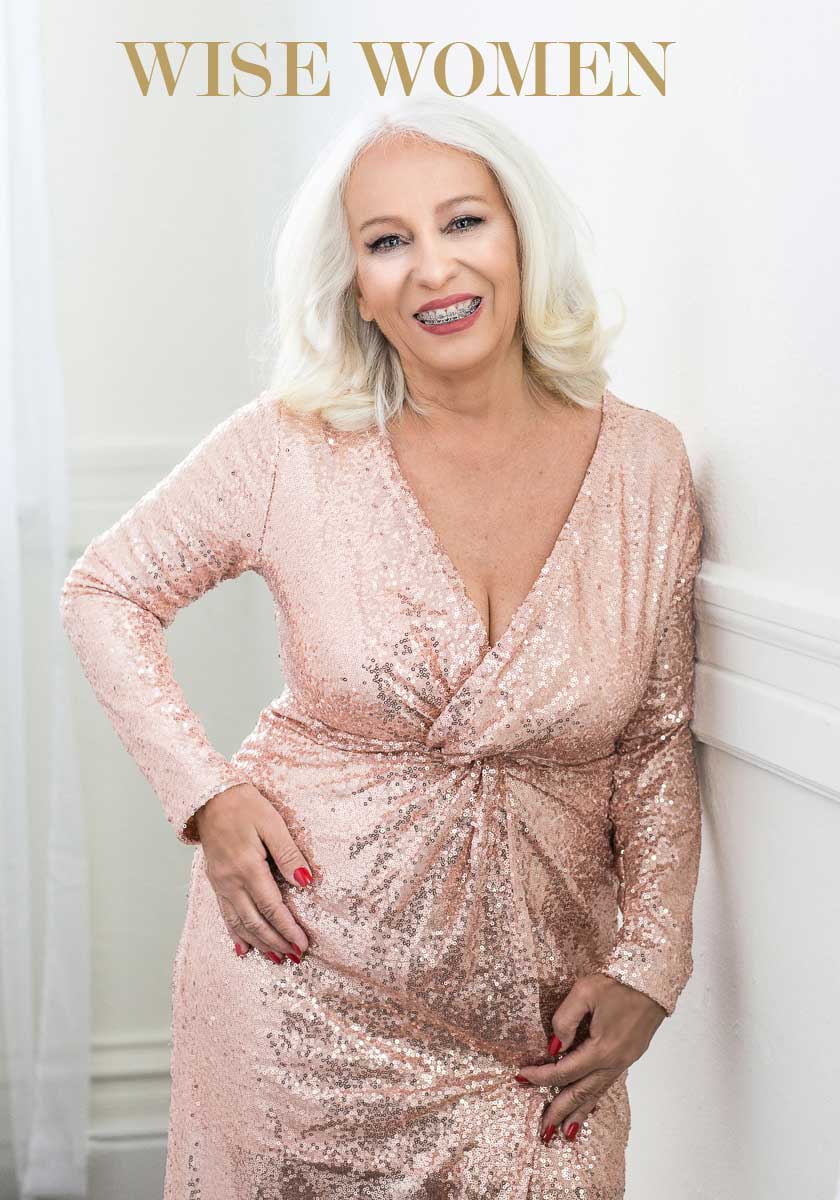 "Let's be clear. We have things to say. And the world needs to listen."
Are you a woman over 50-years-old?
Join my new photography project, WISE WOMEN. This is a project to celebrate women who enjoy life after 50.
Why women over 50?
I am turning 50 in 2020 and I want to celebrate this entire year by photographing 50 women who are already 50 years old (and above) to share with me the spirit of WISE WOMEN and what they would like to share to the world.
What is this about, really?
WISE WOMEN is a project to celebrate women who will leave something tangible, printed portraits, as a proof of their life and love for themselves and others.
Portraits are powerful. They help people to see themselves, feel proud of themselves, build their confidence, build dreams and go after them.
Participants chosen to be part of WISE WOMEN will go through a luxury experience they will always remember.
Those beautiful portraits will be created at the studio, downtown Colorado Springs, CO.
My goal is to photograph and interview 50 WISE WOMEN who are 50 and older and celebrate that achievement with a photographic exhibition at the end.
I want to show the beauty, the spirit and the strength of women in the 21st century.

Reasons for you to participate
You are alive today

You enjoy life fully

You feel beautiful and comfortable in your skin

You recognize your strength, your struggles, your confidence (or lack of it)

You know you want to feel heard, seen and appreciated

You want to share what it means to be older and wiser in today's world

You want to create memories that your family will hold and inherit one day

You have a milestone to celebrate

You want to feel pampered - believe me, you will!



What I hear all the time:
"I want to lose 20 pounds"

"I am not photogenic"

"I don't have anything to wear"
…followed by:
"Oh My Gosh, is that me?"

"I look so beautiful!"

"How am I going to choose?"

"I had so much fun!"

"Can we do this every year?"

"I felt like a movie star."
TAKE THE TIME TO EXIST IN PORTRAITS FOR YOURSELF AND FOR THE ONES WHO LOVE YOU.
What you receive:
By being selected to be in the Project WISE WOMEN you get:
Promotional Session Fee

Consultation to plan your session

Wardrobe styling appointment to plan your outfits

Light refreshments

One hour long professional photo shoot

Makeup and hair styling in your photo shoot

Guided posing to look your best

Same day Reveal and Purchasing session

Promotional Collection Price for project

Special gift when acquiring our middle or top collection

Other conditions apply
Please fill out the form at the bottom of the page to apply.
In order to participate in Project WISE WOMEN you need to agree with:
Signing a model release.

Being ok in being interviewed by me before and after the photo shoot - your words and photos may be in our photographic exhibition at the end.

Being ok in showing before and after photos.

We might record video on your photo shoot, interview, and testimonial for marketing purposes.

Having your image, interview, videos, words, behind the scenes shared publicly on website online, social media or printed media, for broad marketing material.
How to apply:
Please fill out the form below if you are interested in participating.
Inspired by SumiKo Takesue Eyears, one of the so many wonderful women who are bringing beauty and pride back to the women over 50.